Meet CorpSide; Full Range Industry Virtual Reality Solutions
CorpLine® CorpSide Systems
Why Should You Be Interested in Virtual Reality Technologies?
Don't just watch technology. Get right into it! Thanks to virtual reality, you can access any environment, program or location created in the virtual environment via a smart device. You can test various experiences and scenarios completely virtually from the perspective of a person walking directly inside. What can be done here is entirely up to your imagination!
Let's Solve Needs With New Generation Technologies

Sectoral Determinations
It is a long established fact that a freader will be distracted by the .

Virtual World Solutions
It is a long established fact that a freader will be distracted by the .

Field Integration
It is a long established fact that a freader will be distracted by the .
Take Infrastructure Projects to a New Dimension
Reduce costs at the beginning of the project by integrating advanced technologies into field operations.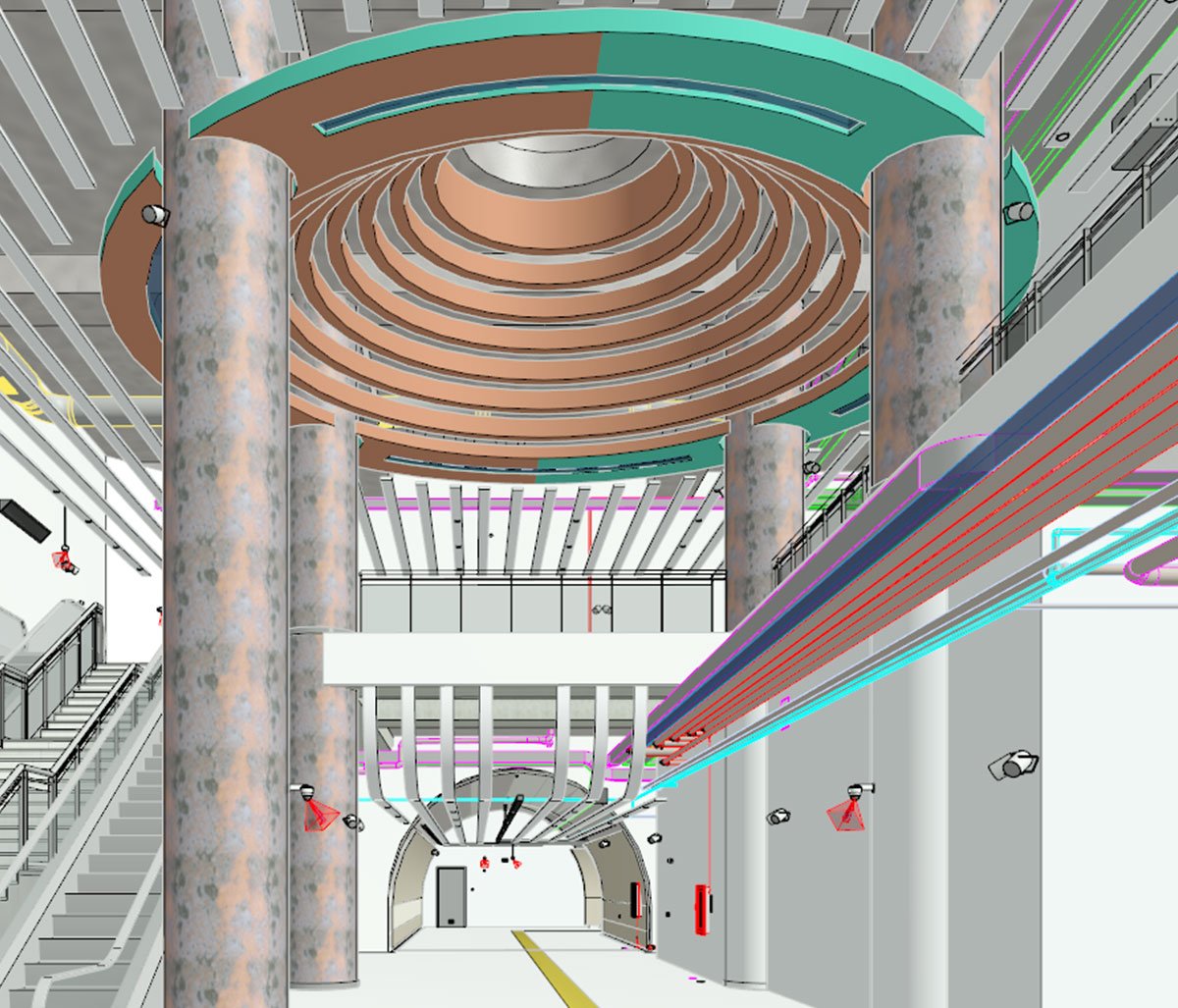 Case Study; Transportation Network Constructions
Institution: Metro Istanbul A.S.
Istanbul, one of the most populated metropolises in the world, has a high population density. The construction and operation of the underground transportation networks in the city is carried out by the publicly owned subsidiary Metro Istanbul. In the next generation station planning, it is desired to develop architectures integrated with nature. However, the utility of architectural benefits from the user's point of view cannot be tested with architectural programs. Approximately 20% of the process in the developed projects is the debugging phase. Conflict analysis and result corrections take months. When the mechanical installation projects in the metro stations and architectural projects are brought together, great cost losses are experienced when the construction phase is started. Security analyzes within the station cannot be done at a sufficient level. Emergency simulations cannot be understood by the user.
At the end of the 8-month problem detection and research-development process, it was decided to use new generation technologies to solve the identified problems. It has been understood that the most accurate way to measure user benefit is to examine projects from the user's point of view. It was decided to carry out a full-scale examination in 3D areas instead of checking from 2D screens. In this context, studies on the use and integration of virtual reality technologies within the institution have started. At this point, Turkey's largest transportation network operator company preferred CorpLine CorpSide solutions.
It was decided to develop integrated virtual reality applications using C# software language and graphics engines. The systems are planned to work in integration with Autodesk Revit, the world's most advanced software used for BIM solutions. The developments of all project units were gathered on Revit and it was decided to make instant control effortlessly with both structural progress and virtual reality solutions working in integration with this field.
The systems to be developed should be easily used by all teams (structural, architectural, mechanical, field). Integrated software must have suitable working conditions for large files. An average metro project station is x5 times the size of an average residential construction project. The ability to handle and display this heavy load needs to be improved. Material costs should be reduced by reducing equipment and resource needs. Devices with lower features and capacities should be able to be used. Everything must be mobilised. It should be accessible to all teams working in different buildings and campuses of the institution. It should be used in executive presentations and evaluation meetings. It should be open to different scenarios and simulations. Multiple station integration must be possible. It should be available to the public for testing and presentation processes.
At the end of all analysis and research-development processes, more than one virtual reality software was created. Various simulations have been tested. A decision was made on the option that most appealed to the needs of the institution. Project evaluations were made from the user's point of view by using the system in architectural evaluation meetings. Up to 15% structural change was achieved within the station. Thus, the harmony between the intended materials and the station to be built has been achieved. Unnecessary construction and demolition-rebuild costs are avoided. The projects developed by the teams were integrated instantly and their working together was controlled, thus accelerating the project development process. Station presentations were made to the senior management of the institution during the project design phase, and the opportunity for high level control and appreciation was gained. The comments and feedbacks of the public on the stations were collected by making presentations at international fairs and organizations.

Latest Developments in Virtual/Augmented Reality Technology
On Thursday last week, Mark Zuckerberg planted a flag in the VR sand. Speaking to reporters from a room decorated with decals of California, Montana, and Hawaii (all states where he owns homes), Zuckerberg led a show-and-tell of Meta's VR research and prototyping. This, he said, is "what it's going to take to build the next-generation displays for virtual and augmented reality."
Discover Fast
Take a quick look at CorpLine® Dynamic's services, products and advanced benefits.
Need more help?
Our expert teams will determine the most accurate roadmap for you. It will support all your needs. Do not hesitate to reach out.